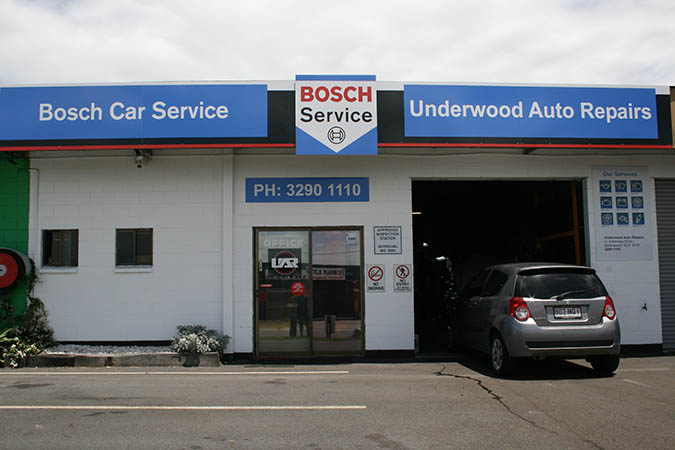 About:
Owner Steve Rush is a technician himself. Along with his wife Judy Rush they deliver an honest and professional husband and wife team whose main purpose is to provide 5 star, quality service and repairs, whilst keeping it affordable without any compromise on quality in order to keep you and your family safe.
Underwood Auto Repairs has been established for over 20 years. We specialise in all types of vehicles, ranging from small cars, 4wds, petrol & diesel engines and light commercials. We offer a range of services to meet any of your requirements.
For your peace of mind we use quality brand name parts to ensure your vehicle's reliability and factory warranty, without paying the dealership prices. With more than 400 Bosch Service Dealers Australia-wide we offer you a true Nationwide Warranty.
Whether your vehicle is in need of repairs or scheduled maintenance, Underwood Auto Repairs is the best place to come for quality, service, integrity and with prices that will get you back on the road, quickly and affordably.
Our team is kept up to date with the current Automotive technology available and use Bosch diagnostic equipment. Our team is truly focused on the job at hand, therefore ensuring you the customer the best possible workmanship.
Memberships:
Underwood Auto Repairs is a registered member of the Motor Trades Association of Queensland and has committed to ten member values: Honest, Professional, Transparent, Courteous, Integrous, Caring, Innovative, Proactive, Accountable, Compliant.

Achievements:
Underwood Auto Repairs Consistently achieved 95.00% + in the Bosch Service Quality Audit (SQA) which is a Bosch Worldwide Standard that encompasses 13,500 workshops. The audit rates compliance / performance / customer service / system processes / equipment / training / presentation across a range of categories.
In 2019, Underwood Auto Repairs achieved an outstanding score of 100% in the Bosch Service Quality Audit, putting them at the pinnacle of service quality and dedication.